CLIENT

KDevelopers, LLC

TYPE

Start-Up

LAUNCH DATE

June 1, 2014

FIRST ORDER

June 3, 2014

SERVICES

Website Design, Custom Programming, Hosting, Online Marketing, Continual Updates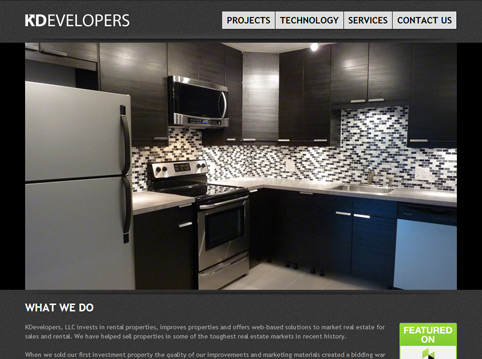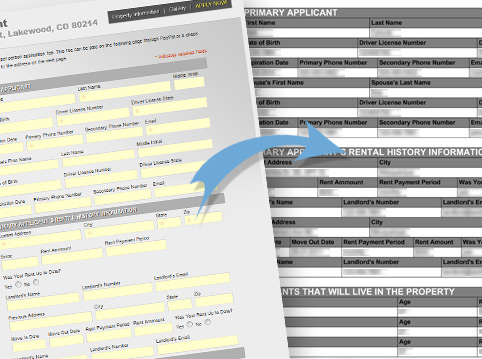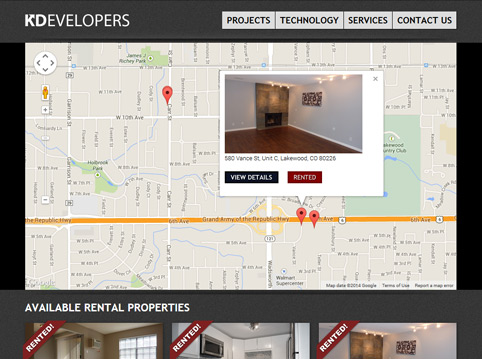 CHALLENGE
KDevelopers, LLC needed not only a website that would display static information but a tool that would decrease the overhead of running a real estate business. KDevelopers, LLC needed a way to make the tenant acquisition process easier and streamline property marketing. Potential tenants were to be funneled to the website to eliminate the need for phone calls.
APPROACH
We worked backwards from the end goals of KDevelopers, LLC to come up with a plan for developing a website. The goals that we needed to meet included not having to physically hand out and collect tenant applications and payments, make marketing through Craigslist simple and have a place where prospective tenants can find all the information they need to make a renting decision.
Starting with the design, we went with large visuals to show the quality of the rental properties offered by KDevelopers, LLC. Each unit also needed its own landing page along with an application form that collected signatures and generated a PDF file and emailed all the information to the client. The application process was completed with a PayPal payment button to collect the application fee. We also acquired dedicated domain names for each property, making it easier to share URLs for marketing purposes. Domain names like 1021carr.com and 580vance.com pointed to specific landing pages for the unit that was available for rent or sale. These domain names were then shared on rental and other websites.
In order to make marketing easier for KDevelopers we created templates for Craigslist that could be easily used to market each property. The same rental pages could later be used to sell properties or mark them as rented.
Over time we expanded the website to include additional services like renter placement and interior design services.
RESULTS
KDevelopers, LLC, using the online application process and marketing we made available, was able to rent each unit they acquired in about a week. Properties that were sold received offers as quickly as the first day on the market. The quality of the renters who applied was higher than usual for the area due to marketing exclusively online.
By having a full service website, KDevelopers was able to move from one property to multiple units in a short time and charge higher rents than other units in the area. When the market changed, the same website was used to sell the properties for a nice profit.
The system developed for KDevelopers has now been expanded to become available for use by other real estate companies.