Custom Web-based Applications Development
It's no secret - it's not hard to find a web development company, and choosing one can be tough. They all seem to have the same capabilities.
Not many companies have the ability to harness one of the most powerful (and flexible) components of web development: office and process management. Put simply, Desiant can simplify tasks and save your company money and frustration.
We have worked with manufacturers, wholesalers, retailers, service providers and online companies for years. Our knowledge of business and technical expertise allows us to create web-based systems that meet the requirements of today's business owners. We invest our time to learn about your business and working with us is a partnership between your company and Desiant. Our goal is to help you succeed over the long run.
As a business owner you will always have options on who you want to work with. Any business owner can expect calls and solicitations from others looking to provide web-based services to them. Even we get calls from companies in the Philippines, India and eastern European countries. Do you think any of these will know anything about developing a website for your business? Do they understand the current financial and business climate in this country, your state or city? Would someone in India really understand the buying habits of Americans?
We have turned down all offers to have our work outsourced. We want to make sure you get the best results possible from people who you can communicate with and have the expertise not just in web development but also in business.
Our work is done in-house — not outsourced
One of many voicemails we receive:
Integration with 3rd-Party Applications
Linking to and utilizing critical functions and features of other systems and websites is imperative with today's online systems. We are experienced in successfully implementing APIs (Application Programming Interface) to maximize your site's functionality. Below is a list of just a few APIs we have integrated for some of our clients.
MailChimp Integration
Utilizing the MailChimp API we set up a custom notification system that allows the clients of our client to create custom emails with data from the website database and send them out to subscribers on that list. The feature can be enabled or disabled for each sub-client on the website.
---
Amazon Web Services Data Storage
Storing large files for a growing client base can be a lot of stress on web servers. We integrated AWS data storage API into our client's website to store and serve videos and images.
---
Facebook Connect Integration
When developing a social network website, allowing users to create an account by logging in with their Facebook Connect was an important feature for our client. Using Facebook Connect and the API we are able to get user information, invite friends and post messages to the wall of Facebook users from our client's website.
---
YouTube Integration
Using the YouTube API we were able to seamlessly integrate video uploading, processing, naming and deletion for our client's website.
Other Projects
Custom Programming

We have created several systems where PDF files are generated on-demand for our clients. Using PDF libraries, we are able to generate full color, multi page PDF files from the data on any website. Some PDF projects have included creating marketing materials from a product database and customized for the recipient, creating customized marketing materials from a product database, creating custom proposals and developing quoting and invoicing systems.
---

Need a custom shipping solution with transit times and a printable label all on your own website? We can do that. We have worked with FedEx, UPS and USPS APIs for shipping providers on our clients' e-commerce websites.
---

Not many people have heard of DoorSwap unless they are in the property management industry, but we were able to link their data and our client's website to be able to update pricing with the push of a button. We did this with ASP, the programming language used on the website originally, so our client would not have to make major changes on their existing website just to add one more feature.
Custom Development Projects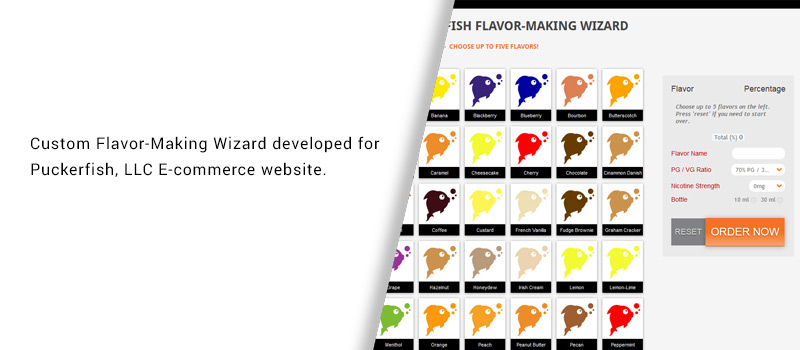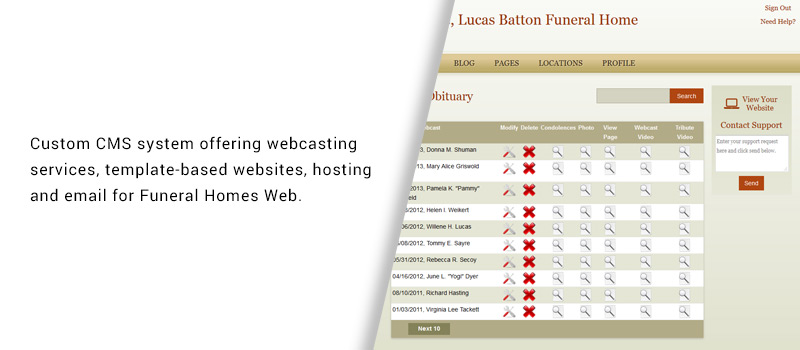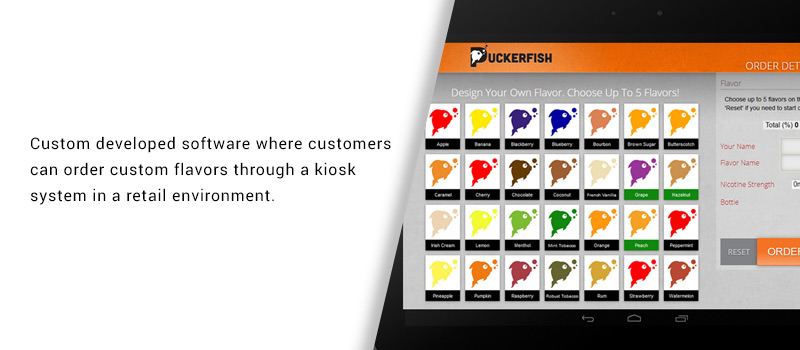 If you want to work with a company that understands business as well as the latest technology (and older programming languages) contact us today to get started.