CLIENT

Nolting Manufacturing

TYPE

Existing Business, New Owner

LAUNCH DATE

1998

SERVICES

Website Design, Programming, Online Marketing, Continual Updates
Visit Website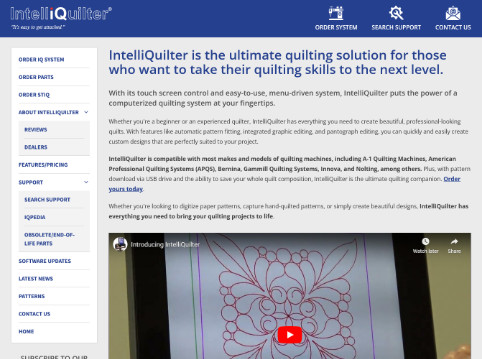 I am very pleased with the website. We started small and have continuously added to it. We now have a second site for a new product and will be adding to it as well. I like that Desiant makes the changes I need quickly. I also like being able to make the changes to certain pages myself. The traffic to the site contines to grow just like our business.
- Dan Terril, Nolting Mfg., Inc.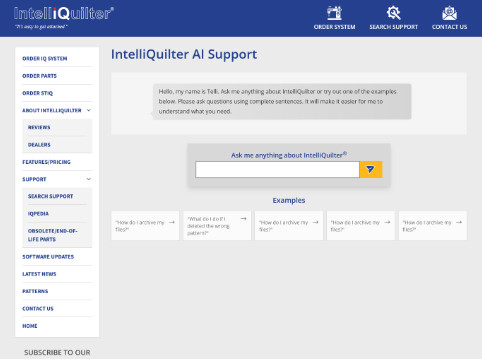 CHALLENGE
Nolting Manufacturing, home of the world's "original" hand guided longarm-quilting machines, was originally owned by Fred Nolting. When Nolting sold the business to Dan Terrill, the company was selling only a few machines per month.
Dan's first priority was the reduction of costs while improving the marketing strategy for Nolting Manufacturing. Dan approached Desiant because of our ability to offer hosting at a significantly reduced price compared to what they were paying at the time, but he also communicated to us his desire for an improved website design that would be an asset to his company, not an added expense.
APPROACH
The original website, which was created in Microsoft FrontPage, was in dire need of a new design and additional back-end functionality. Nolting's new design presented a more sophisticated look and incorporated all the sections and features that had been added over the years. To improve functionality, we added our content management system which allows the client to update 90% of the content on the website without paying designer update fees. The one-time cost proved to be a quick return on investment. For the next couple years, we continued to add functionality, improved the content management system and added an online catalog for accessories and patterns.
With creative content and vigorous online marketing, we set up ads that appeared every time someone searched for Nolting's major competitor, Gammill. Because of increasing competition in the quilting industry, and an influx of investor capital for Nolting's competitors, we created a new design that would reinforce Nolting's competitive position as the world's "original" manufacturer of quilting machines.
RESULTS
The new design was highly effective and considerably decreased the bounce ratio on the website (number of people leaving) and increased page views. The online marketing strategy produced solid results, increasing interest in the company and traffic to the website.
In five short years, as a result of new marketing strategies and improved internal processes, Nolting Manufacturing increased sales tenfold!