RESPONSIVE Web Design with Measurable Results!
Custom websites catering to YOUR business.
Web design, content management, hosting, web site development, search engine optimization and pay-per-click management.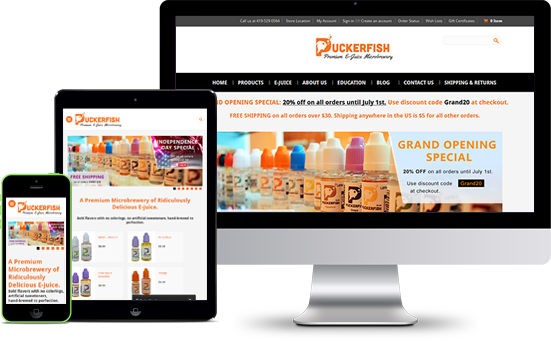 The Web Site Design Company
Desiant, LLC is a web site design company specializing in helping small business owners create and maintain an online presence through superior design that is not only attractive to end-users but highly functional and easy to use.
Our web design process has been refined over 15 years of working with business owners to yield a custom system for each unique business that fits its needs and that of its target market.
What does this mean to you? Read more about the Desiant Difference, look through our case studies then contact us if you have any questions.
Powered by ProposalPad.com

Web Development

Web Design

Mobile Development

Graphic Design

Online Marketing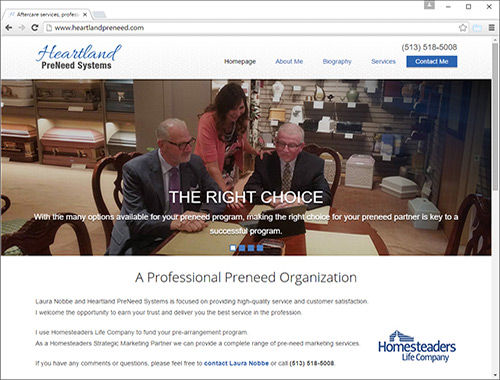 Featured Client - Puckerfish Vape
We helped Puckerfish, LLC with opening their new store in Ontario, OH by developing a Kiosk Ordering System, an Intranet, a Retail Website and a Corporate Website. We also helped set up the web server for the intranet and ordering system. The retail website was accepting orders a couple days after the store was opened and the kiosk system is taking orders every day for customized e-juice for electronic cigarettes. An even more flexible version of the kiosk system was put on the retail website to allow ordering nationwide.
Desiant took our out-of-date website and designed a new look that has been very well received. The Desiant team has been extremely responsive to our requests and they always come up with innovative ideas to make our website more functional for our customers and employees.
View All