Desiant CMS
Desiant CMS, or Content Management System, was developed with our clients in mind. Our content management system does not function like Microsoft Word, it functions like Notepad. You don't have to worry about fonts, styles, colors and layout, just your content. We set up our CMS so that you can manage your content without having to worry about design at all.
Desiant CMS gives the power back to the site owner. We design the site for you and with Desiant CMS you are able to focus on your content. Our CMS system can be configured for virtually any type of content. You are not locked into a set way your content will display or a set format for your website.
When we set up your custom website we customize our CMS to fit your needs and match your design. Our designs do not have to match our CMS. This is different from every other CMS out there. Most CMS systems control the entire website and a lot of what you can do with the layout. These CMS systems make most websites that use them look the same and are also difficult to configure. The additional overhead for setup and management is just something that companies should not have to deal with.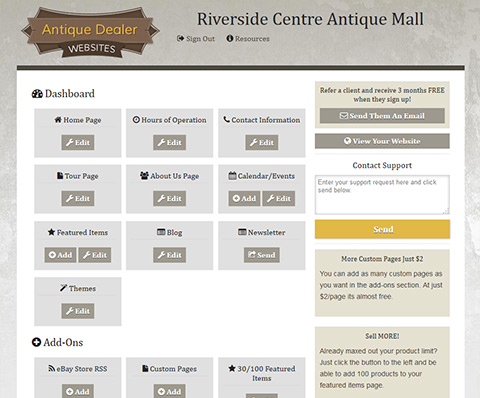 Website CMS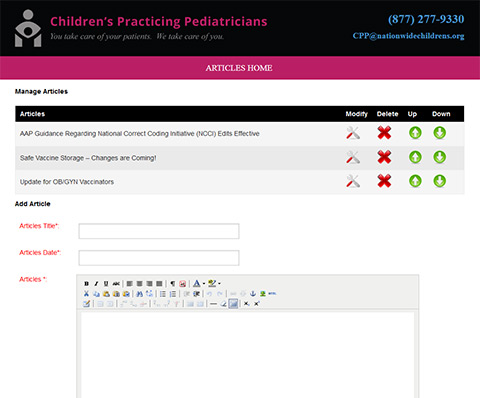 Blog CMS
With Desiant CMS, we do the design so you can work on your content and save hundreds if not thousands of dollars in the long run.
Our content management system is modular so you only have to pay for the modules you require. We work with you to discover your needs are and offer modules to meet your exact specifications. The functionality of Desiant CMS matches your needs, rather than your needs needing to match the CMS. With our system you do not need to have your entire site locked into a set template driven content manager. You only manage the parts of the website that you want.
Our most basic module manages links or sends contact form emails. The most complex Desiant CMS powered websites generate proposals and even create full websites for companies.
Our CMS works with Linux/Unix and Windows platforms. Contact us today to see how Desiant can make the web work for you.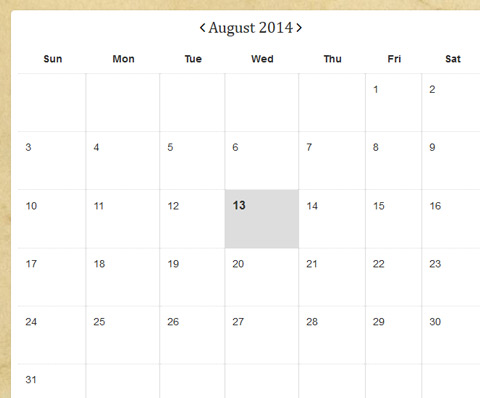 Calendar Module